Por Juan Carlos Aros
En la antigüedad, la comedia debía tener un final feliz. Esta es la definición de los griegos para contrastarla con la tragedia (Edipo Rey, Sófocles, siglo V, A.D.C.). Pero si aplicáramos la definición de comedia griega en el cine, no nos serviría de mucho, pues bastaría cumplir con el requisito de "final feliz".
            La comedia en el cine tiene sus espectadores, los cuales juegan un rol fundamental. Para algunos, la comedia consiste en tortazos, tropezones y solo imágenes sin parlamento ni explicaciones. En el cine mudo, Buster Keaton (La Generala, Buster Keaton, Clyde Bruckman, 1926) y Charles Chaplin, a quien es inevitable nombrarlo. Sin embargo, Charlot (su personaje), tiene buenos sentimientos y eso lo involucra en valores como la compasión, la solidaridad, lo que en medio de tanto gag, aparecen escenas crudas o tensas (El Pibe o The kid,  1926, o El Circo, 1928, ambas de Charles Chaplin).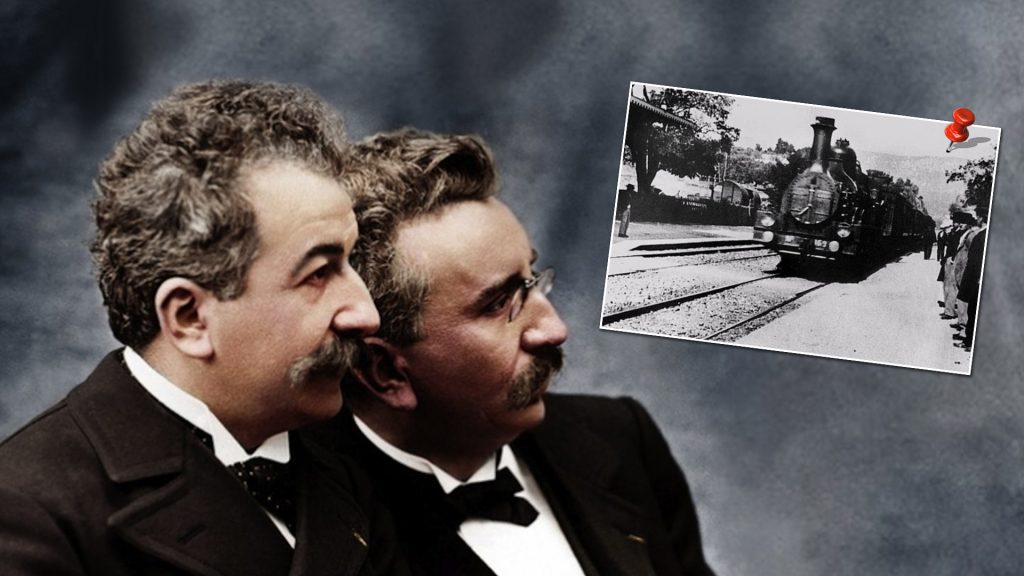 En el año 1895, los hermanos Lumière comenzaron el cine con Tren llegando a la estación. Durante los cuarenta y dos años siguientes, el cine fue mudo, con sonido en vivo gracias a un pianista, que apoyaba con el ritmo y le daba, con sus compases, atmósfera a las secuencias. Con The Jazz Singer(Alan Crosland,1927), comienza el cine sonoro y los cambios son radicales: el parlamento obligaba al diálogo, a una historia más explícita; ya los tortazos y tropezones no fueron suficientes y muchos actores del cine mudo se jubilaron.
Cuando hablaba del factor espectador en la comedia, me refería a que son ellos los que van moldeando con sus preferencias el género, muchos de estos espectadores se quedaron en los gag y son, por qué no decirlo, de risa fácil. Yo, como espectador, siendo niño partí con eso y ya maduro también tengo mis preferencias.
Me doy cuenta que en mis comedias preferidas se abordan temas en un contexto fuera de la película, como en After the Fox (Vittorio de Sica, 1966). No es mi costumbre hablar del argumento en el cine; es más, pienso que decir de qué se trata un film es un pésimo comienzo. Pero aquí debo hacer una excepción. El ridículo y la decadencia como fuerte ingrediente en After the Fox o A la caza del zorro, como es el caso de Victor Mature, actor dramático y épico de El Manto Sagrado (Henry Koster, 1953), que se presta para este menjunje. Lo mismo hace Vittorio De Sica, quien aparece en escena para prestarse a lo mismo: el ridículo. De esta producción, el más ridículo, su protagonista Peter Sellers, luego vendría su reconocimiento y consagración como el inspector Clouseau, en La Pantera Rosa, siendo la mejor La pantera rosa ataca de nuevo o'The Pink Panther Strikes Again (Blake Edwards, 1976).
Ridículo y situaciones absurdas ocurren cuando el espectador percibe que hay algo que no cuadra, donde el mismo "se come parlamentos" sin darse cuenta. En eso, Quentin Tarantino es un experto, sobre todo en Pulp Fiction (1994) que tiene mucho diálogo absurdo, pero entretenido, lo que hace olvidar la trama. Aunque que el pobre espectador no logrará saber de qué se trataba la película.
Si de comedia y parlamentos se trata, se destaca el intelectual, pedófilo y sofisticado Woody Allen, con un fino sentido del humor, solo para algunos, lleno de modernidad y rupturismo. Con Annie Hall (1977) y Zelig (1983). Si el espectador no está preparado, se marea con tanta palabrería. Para espectadores menos pacientes, una de sus películas más entretenidas y digeribles es Días de Radio (1987).
En esto de situaciones absurdas, los hermanos Coen (Ethan y Joel) no se quedan atrás. Es más, son directores de la comedia negra por excelencia. De ellos me quedo con todas y destacaré cuatro: Quemar después de leer (2008), ¿Oh, hermano dónde estás? (2000), Educando a Arizona (1987) y termino con El Gran Lebowski (1998).